Hosted at the historic Moon River Theatre, right in the center of Branson's main strip draped with twinkling Christmas lights, Andy Williams' Ozark Mountain Christmas is a star studded holiday celebration perfect for the whole family.
The Lennon Sisters, a favorite act of Andy Williams' who are celebrating their 25th year performing in Branson, lend their legendary vocals to Christmas favorites and beloved originals. With videos and photos showcasing their careers, from the Lawrence Welk Show to their time touring with Andy, the three Lennon Sisters that continue to perform (Kathy, Janet, and Mimi) treated the audience to a stunning family tribute with the classic Somewhere. Two of their granddaughters get in on the performance as well, both of whom are talented dancers, and join their grandmothers for a festive rendition of Boogie, Woogie Bugle Boy. One of the sister's most beloved numbers is Ave Maria, and after their soaring performance it left no doubt the audience was enjoying living legends, here to grace the Branson stage.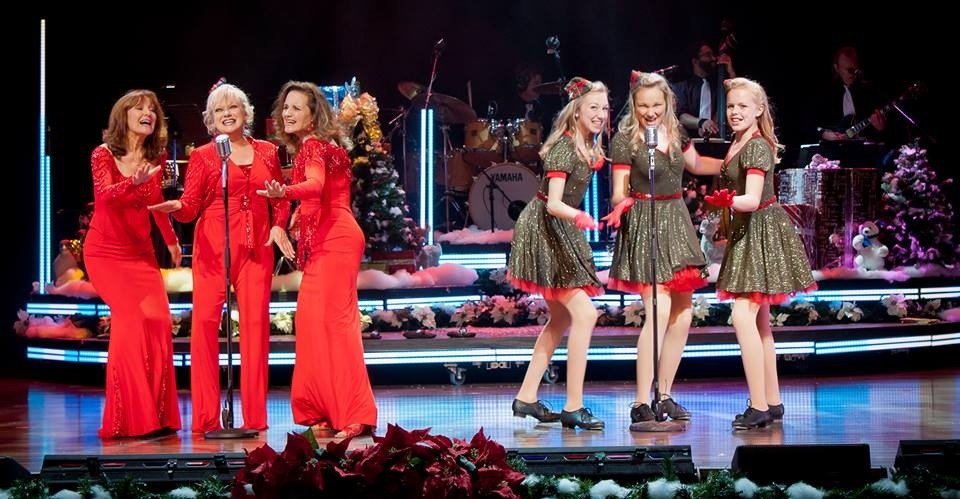 After Andy William's passing, Jimmy Osmond purchased the Moon River Theatre and serves as the host of their annual Christmas extravaganza, as well as many other productions through the year. But the audience I joined was treated to the talents of David Osmond, son of the oldest Osmond brother Alan, filling his uncle's place for the evening without missing a beat. David honored "Mr. Christmas" with his rendition of Can't Take My Eyes Off of You, one of Andy's most popular records, and led the audience in a spirited sing along of Go Tell It On The Mountain. His endearing banter made both the Branson locals and the wide array of visitors from around the country feel right at home with Ozarkian charm. He also shared the inspiring story of his battle with multiple sclerosis, a battle he fights alongside his father, through his original song I Can Do This. With humor and sincerity, he proved the talented Osmond family has a special charisma that truly spans generations.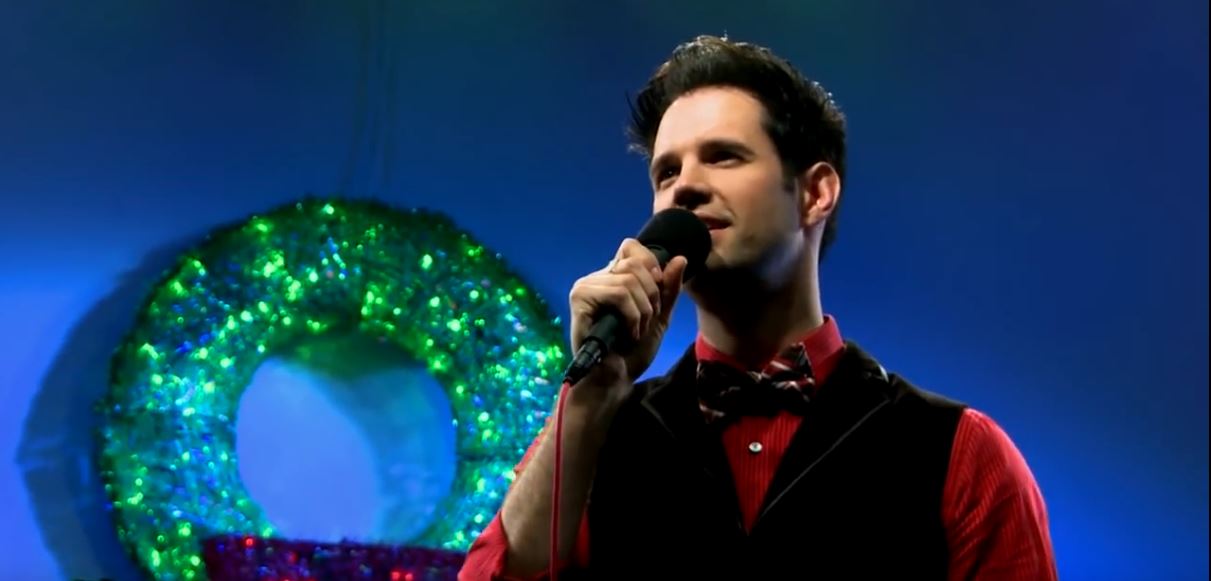 Joining the Ozark Mountain Christmas cast after a successful run of their own headlining production, AYO Voices of Glory is an act that simply can't be missed. The three siblings who got their start on America's Got Talent fill their numbers with a soul and energy that is reminiscent of the variety acts Andy Williams' was known for cultivating on his program. Nadia Cole, the youngest of the group, dazzled the audience with a rendition of The Greatest Showman's Never Enough, and has a powerful vocal range that rightfully won her Branson's 2018 Female Vocalist of the Year. Voices of Glory absolutely brought the house down with a joyful mash-up of Proud Mary and Ain't No Mountain High Enough, followed up by a warm All I Want for Christmas Is You that rivals any version found on the radio this season.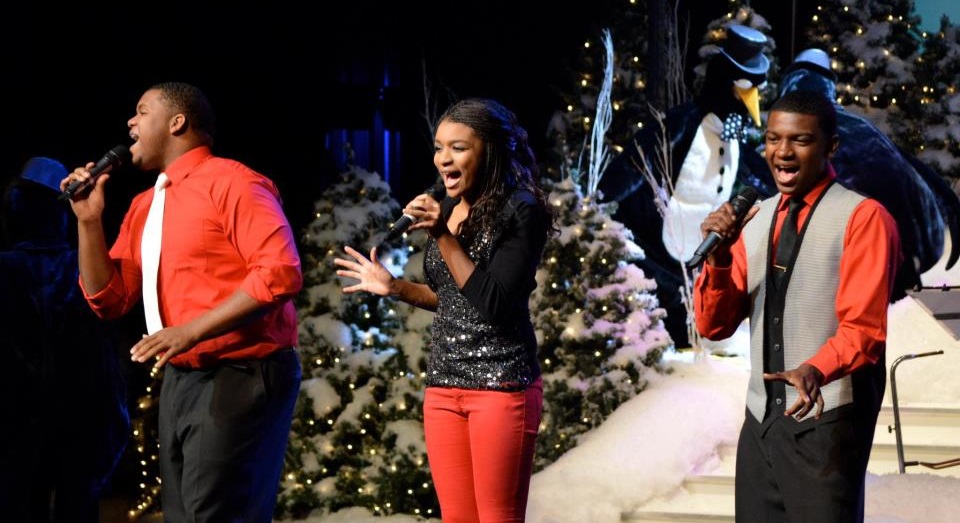 Another supporting act that lends a tremendous amount of talent to the production is Charlie Green, who joined the cast from "across the pond" after being discovered on Britain's Got Talent. At just 21 years old, this talented crooner invokes the charm of days long past with his swinging performance of Feeling Good. He also showed the depth of his range as he joined Nadia Cole for a more modern duet, a beautiful cover of Ed Sheeran's Perfect. To top it off, along with another Voices of Glory member, Avery Cole, Charlie showed the full diversity of his talent as he accompanied the other performers on piano.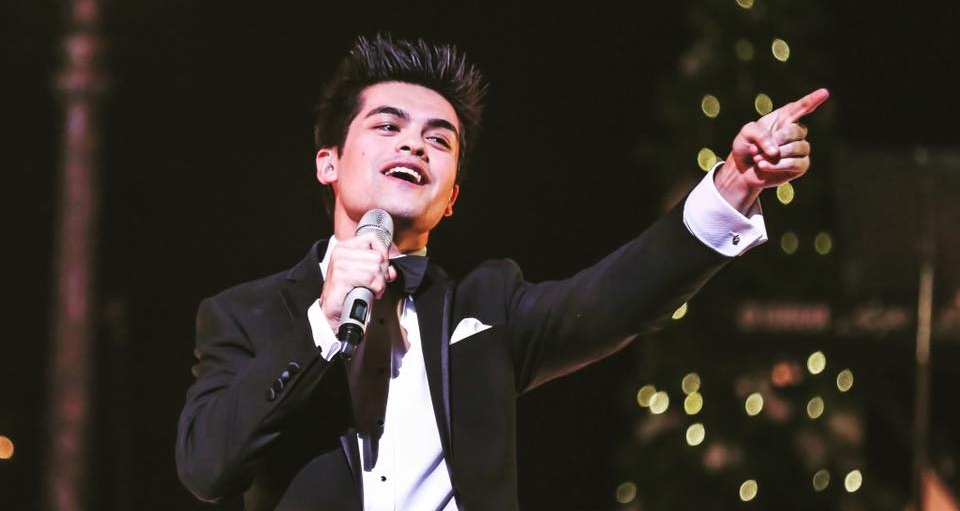 Weaving their way through the show are the Ice Angels, truly talented figure skaters that bring unique background performances to almost every number. Standout performances were a beautifully acted tribute to our veterans accompanying the Lennon Sisters' I'll Be Home For Christmas, and a very special rendition of the Tchaikovsky classic that they cheekily entitled Nutcracker in a Nutshell. It's incredible the quality of skating these talented athletes can achieve in such a limited space. They truly push this production over the top to something unlike anything else you will see this Christmas season!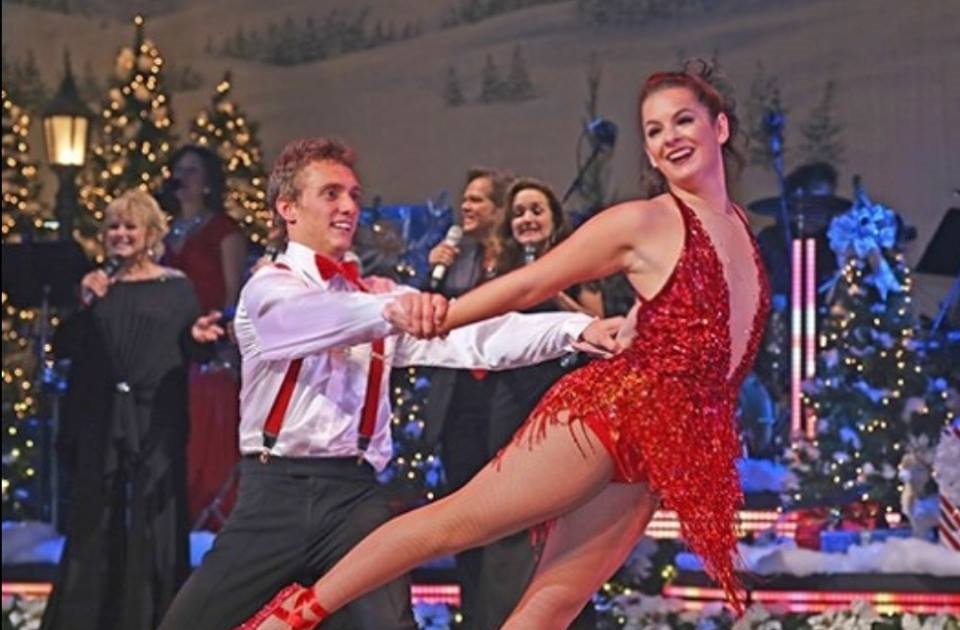 Although each performer is skilled in their own right, the highlight of the evening was undeniably the group numbers where they came together as a harmonious cast. Sweeping renditions of White Christmas and Silent Night balanced nicely with spirited versions of Rockin' Around the Christmas Tree and Jingle Bells, and of course they capped off the night with Andy William's classic It's the Most Wonderful Time of the Year as snow sprinkled down. The collaboration of talent in this production leaves no doubt, Andy William's Ozark Mountain Christmas is an annual tradition not to be missed. Come make warm holiday memories with the cast as they share their radiant Christmas spirit with you and your family this season.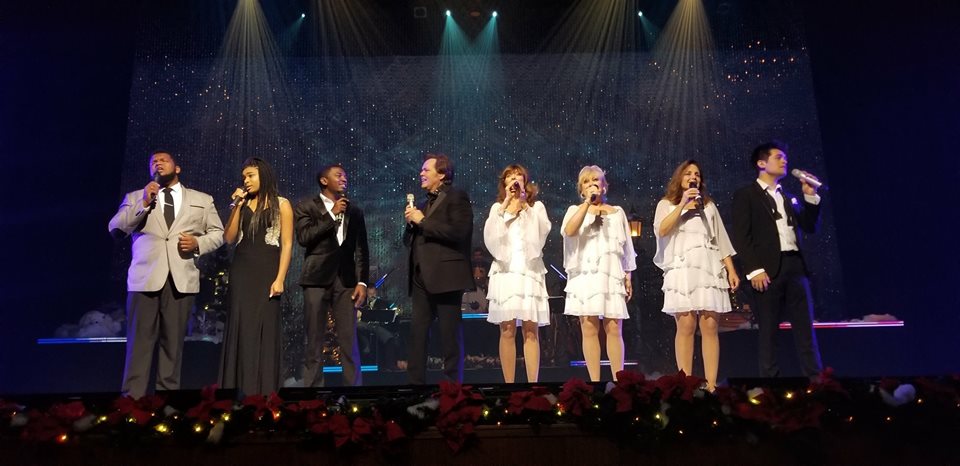 For more information about Andy William's Ozark Mountain Christmas, click here.
Looking for more information? Have any questions?
Give us a call at  (800) 208-8164 to get the answers!
And make sure to Reserve Your Branson Vacation Guide for show schedules, maps, coupons, and lots of insider information on Branson's best! The most exciting part? It's totally free!