Golden Sounds of the Platters
Branson Tribute Theater
3310 W 76 Country Blvd, Branson, MO 65616
Ticket Pricing Notes:
Child Ages 5-17
The Tribute Theatre is the NEW home for "The Golden Sounds"! Enjoy a tribute and salute to The Platters, The Coasters, The Drifters, The Four Tops, The Temptations, and many other Golden Era groups!
Welcome to Eddie Stovall, who has been entertaining Branson visitors for over 20 years!
All of your favorite Golden Era Songs are brilliantly performed by these professionals with a quality second to none. Smoke Gets In Your Eyes, The Great Pretender, My Prayer, Only You, Magic Touch, and Harbor Lights are just a few of the songs from yesteryear that you will enjoy. Along with The Platters, you will experience other hits from many groups who were influenced by the same Motown feel.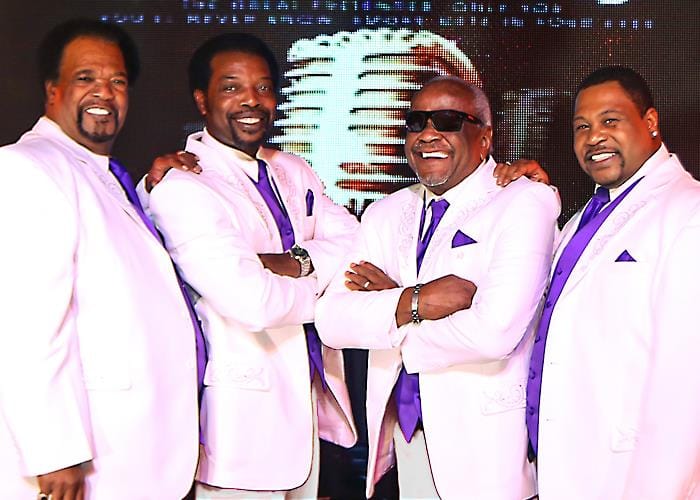 Come see for yourself, live and in person, Branson's premier entertainers THE GOLDEN SOUNDS! This group of premium tribute artists who admire and dedicate their talents to The Platters and many other original artists are guaranteed to bring you back to the Golden Age of Entertainment!