Hollywood Wax Museum
Ticket Pricing Notes:
Child Ages 4-11
Hollywood Wax Museum is a landmark on Highway 76 in Branson, Missouri, the live entertainment capital of the Midwest and the only wax museum in the country devoted entirely to celebrity figures.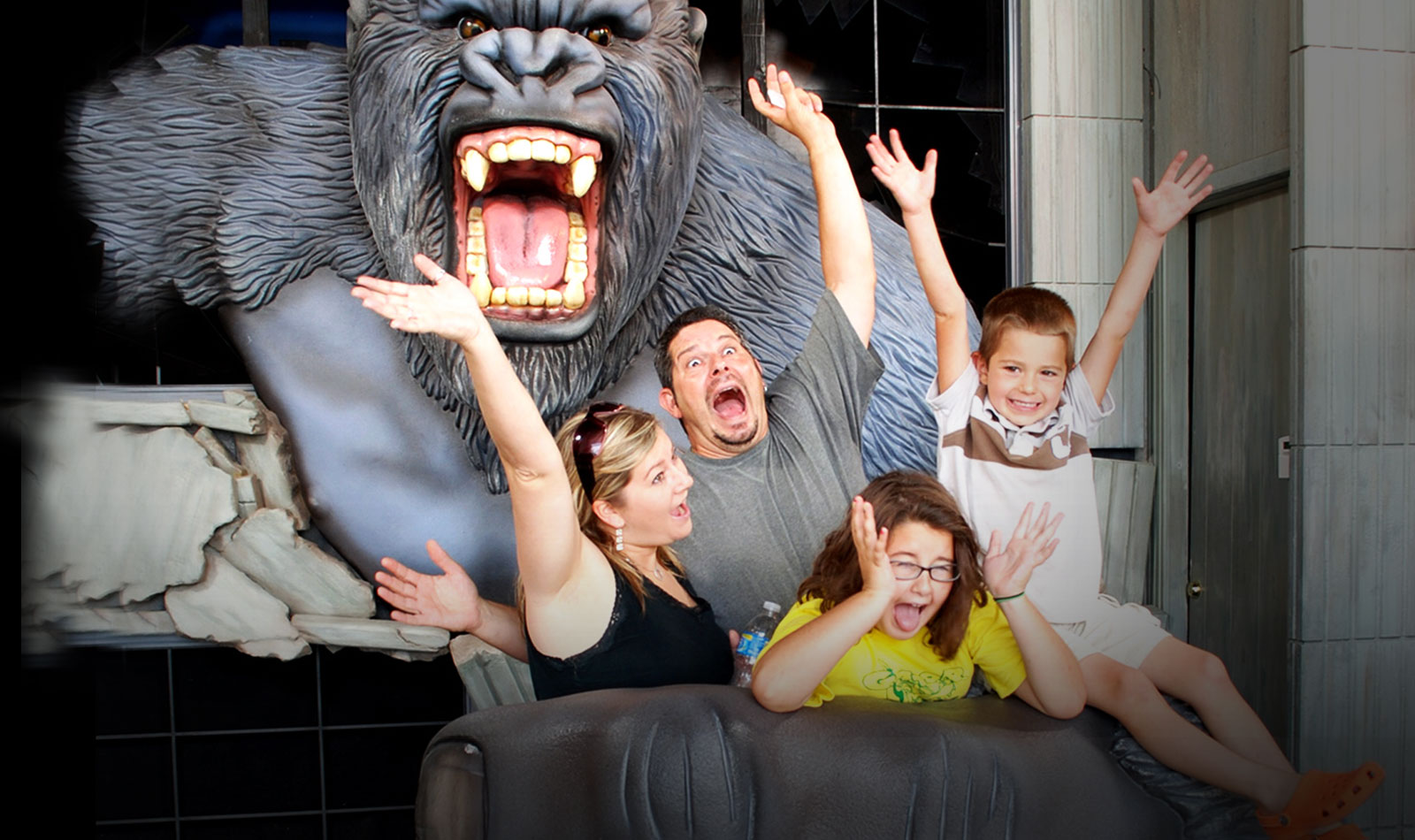 A recent multi-million dollar renovation has brought more star power and dynamic style to the attraction, located in the Hollywood Entertainment Center on the strip. Branson visitors can now get close to some of the most famous people in show business and step right into the spotlight with icons of the silver screen, recreated so faithfully that you'd swear they are were alive. Hollywood Wax Museum in Branson MO houses tons of uncanny replicas of your favorite movie and TV stars.
Celebrity Figures
Inject your family vacation with a much needed dose of celebrity when you rub elbows with all of your favorite Hollywood stars. Current stars like Gwyneth Paltrow, Johnny Depp, Jamie Foxx, and Jennifer Garner stand side by side with classic entertainers like Elvis Presley, Marilyn Monroe, Charlie Chaplin, and John Wayne. All of these figures, so tightly linked to Hollywood, are here in Branson, one of the most dynamic cities in the Midwest, brimming over with entertainment for all ages and fun for the entire family, whether you drive, fly or come with a tour group.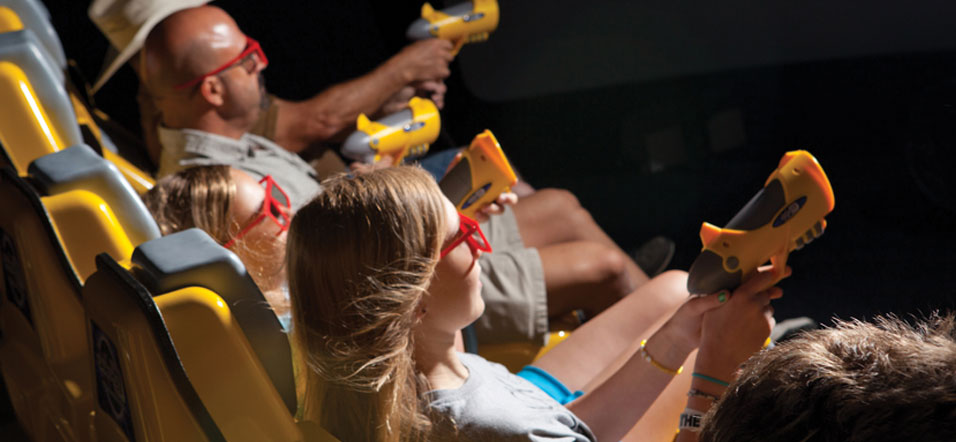 Buckle up and grab your 3D goggles and your laser blaster for a non-stop, shoot-em-up ride that's fun for all ages. You're seated during this wild 5D adventure, but you'll feel like you're speeding through the Old West or flying above a London town square. You're surrounded at every turn by crashing, roaring, squealing, skidding and so much more, as you ride the rails while chasing down a band of robot outlaws or try to rid the town of ravenous werewolves. Both action-packed shows pop up your scores at the end – always great fun for bragging rights!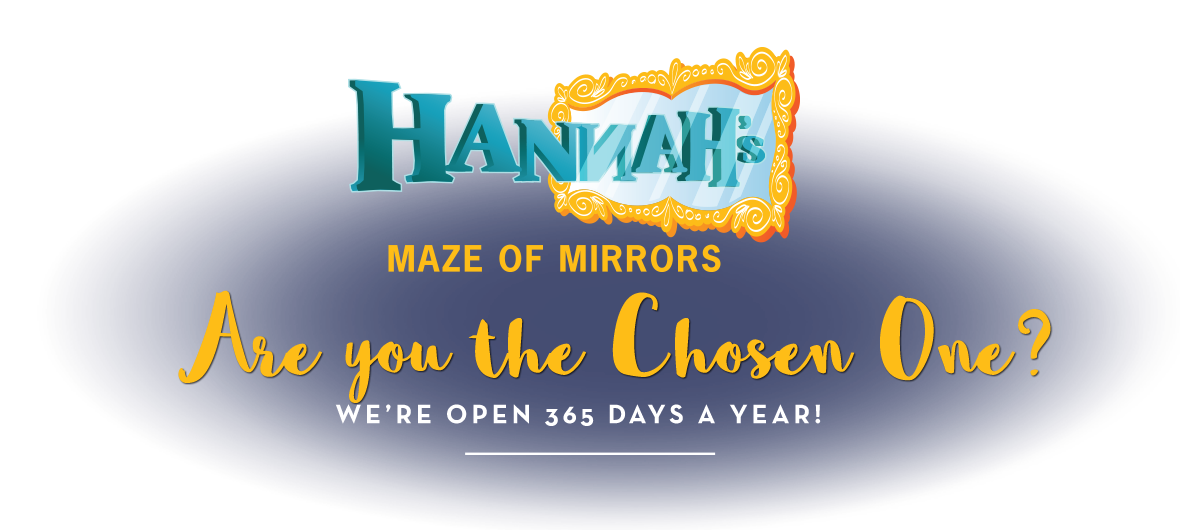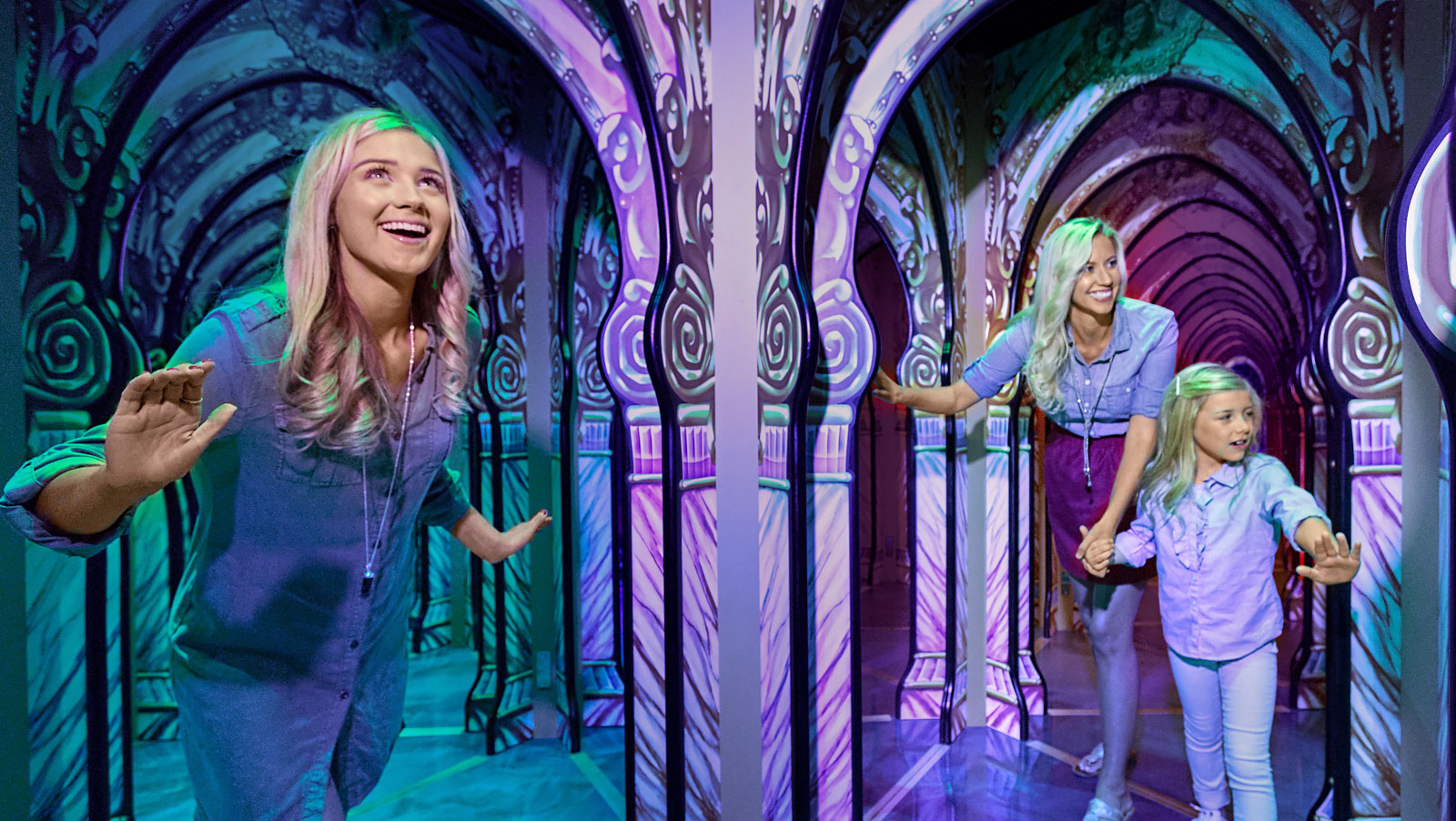 Hannah's Maze of Mirrors is located upstairs inside the Castle at the center of the Branson Strip, next door to the Hollywood Wax Museum. The unique Castle towers are sculpted in the likenesses of the Wizard of the Golden Globe and Ugly Hetty – the local witch whose misunderstanding with Princess Hannah caused all the fuss. Her story is revealed on lighted window boxes as you head up to the mirror maze entrance. If you have any questions, our Staff Guides are happy to help!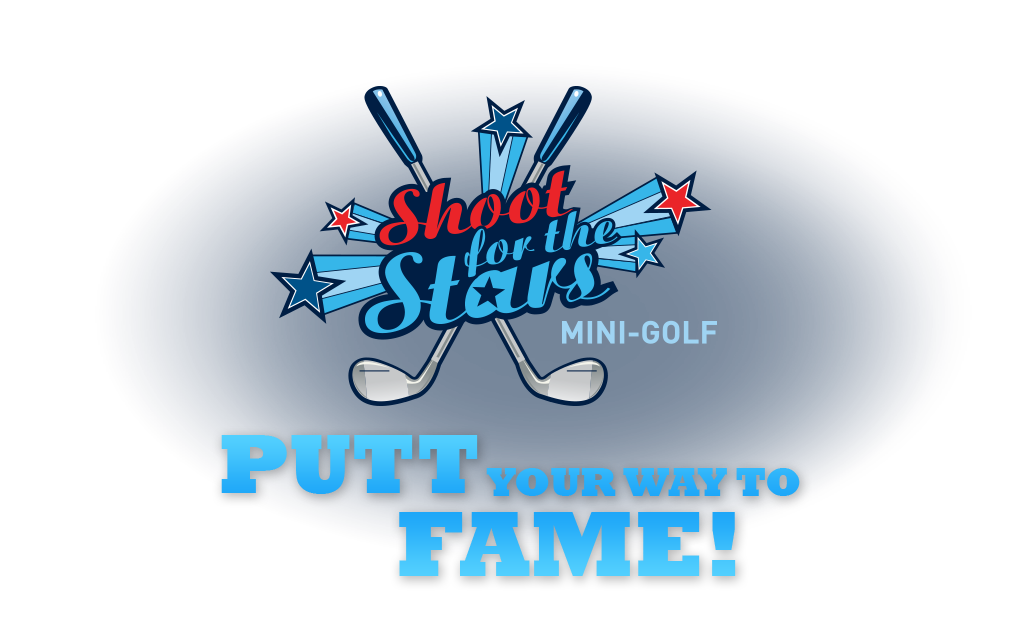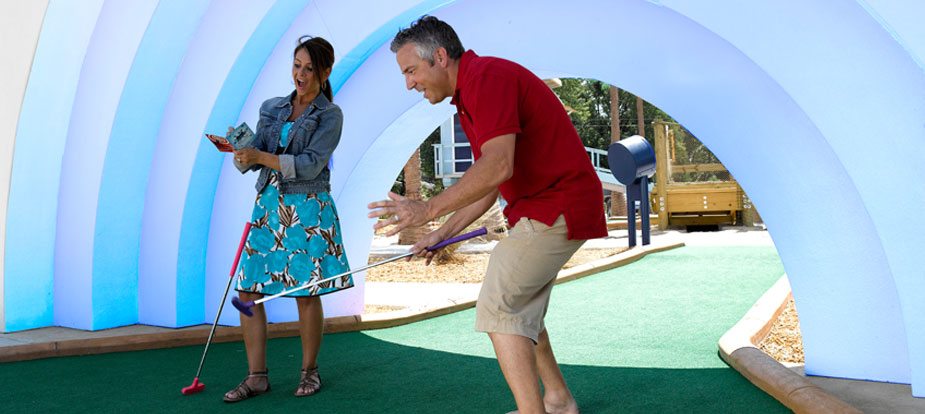 Between laughs and fun photo ops, you'll putt through palm trees, parties, and press tours while touring the great landmarks of Los Angeles, such as Grauman's Chinese Theatre, the Hollywood Bowl, Beverly Hills Hotel, Santa Monica Pier, and Rodeo Drive. Finish the mini-golf course by testing your celebrity status at the Star-O-Meter. Did you have "five minutes of fame" or "become legendary"? One thing is sure… everyone's a winner when it comes to having a memorable mini-golf experience as a fun thing to do in Branson!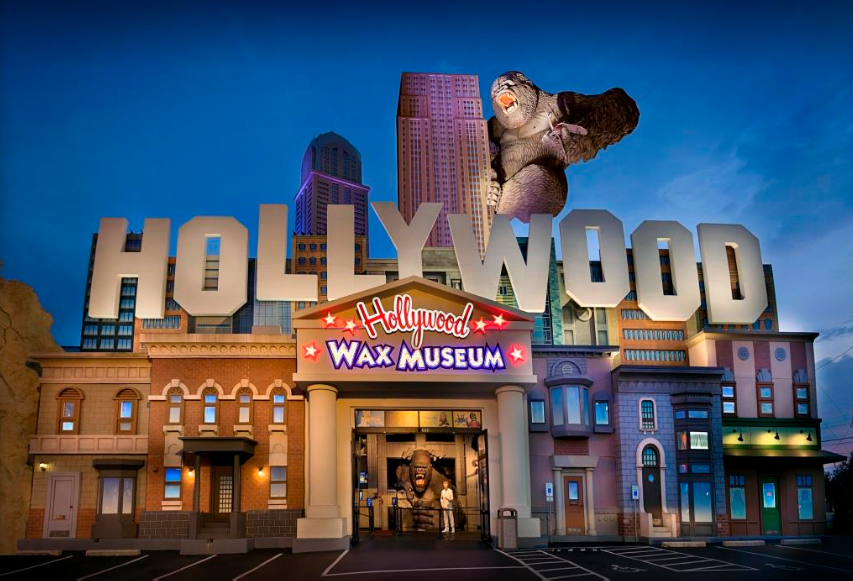 Address
3030 W 76 Country Blvd Unit A, Branson, MO 65616
Operating Hours & Dates
Jan 1 8 am – 11 pm Jan 2 – Feb 28 8 am – 8 pm Mar 1 – May 28 8 am – Midnight May 29 – Sept 17 8 am – Midnight Sept 18 – Jan 1 Sun – Thurs: 8 am – 11 pm Fri – Sat: 8 am – Midnight Christmas Eve 8 am – 10 pm Christmas Day 10 am – 10 pm