Yuyan – A Chinese Fairytale
White House Theatre
2255 Gretna Rd, Branson, MO 65616
Ticket Pricing Notes:
Child Ages 3-12
YUYAN: A Chinese Fairytale is one of Branson's most exciting and unique productions, and it's perfect for the whole family! Filled with magic, fantasy and wonder, you will get a fascinating look at high-flying acrobatics, incredible feats of strength, and a show packed with fun and excitement. Truly one of the best shows in Branson, YUYAN is a breathtaking experience for audiences of all ages.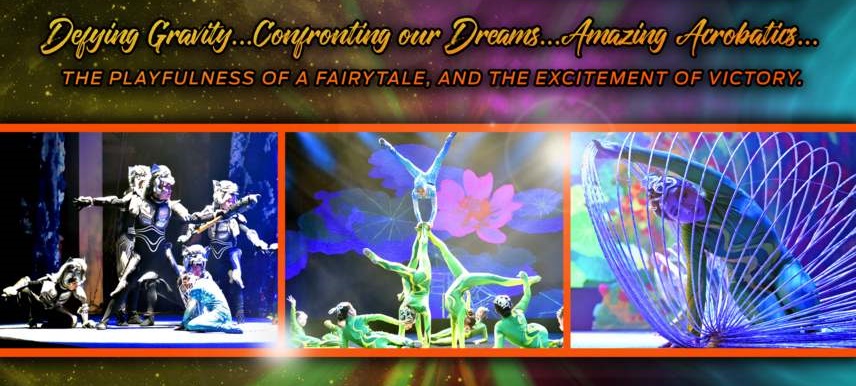 The Nantong Acrobatic Troupe is the only distinguished troupe with the title "Youth Acrobatic" in China. The prestigious troupe was founded in 1957 and for more than 50 years the troupe has adhered to its basic core values of unity, aggressive innovation and hard work. All the performers in the troupe are child prodigy's and selected for the troupe due to their extreme innate talent. These children are truly the best in the world at they do.


The Nantong Youth Acrobatic Troupe has been seen in many countries around the world, such as , Japan, France, Italy, Romania, Hungary and Austria to name a few. It is now our great pleasure to feature this amazing group of young performers on our stage here at the White House Theatre. Don't miss this rare opportunity to see some of the most amazing and talented kids in the world perform "Yuyan", right here in Branson Missouri.